Cooking Demonstration with Dr Saliha Mahmood-Ahmed
Join us at 4pm on Tuesday 9th November for a cooking demonstration with Dr Saliha Mahmood-Ahmed, the 2017 winner of MasterChef and Gastroenterologist at Hillingdon Hospital.
We are delighted that Saliha will be joining us for a cooking demonstration showcasing the skills that won her the MasterChef trophy. This will be followed with a live audience Q&A hosted by BSG President, Dr Alastair McKinlay who will explore Saliha's experience and interest in the area of Gut Health and Nutrition.
As part of the British Society of Gastroenterology's 2021 Annual Meeting we held a virtual 5km fun run which could be run at any point during the five days of the conference.
We are asking participants to sign up for the 5km run by making a donation, however big or small, to Guts UK and we invite you to run (or walk!) outside locally, or on a treadmill.
Once you completed your run you can post about the details of it on Twitter and tag @BritSocGastro @GutsCharityUK and #BSG2021.
If you're recording your run on a fitness app, feel free to share a screenshot of your run. We'd also like to encourage you to share any fun pictures you take along the way!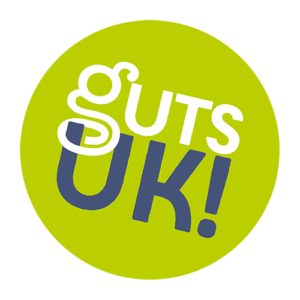 About Guts UK
Guts UK is the only UK charity funding research into the digestive system from top to tail; the gut, liver and pancreas.
Guts UK's mission
Provide expert information – Information is power! When armed with information, patients can take control of their health and make informed decisions.
Raise public awareness – Our research shows that 58% of people are embarrassed to talk about their digestive condition or symptoms. 51% of people delay seeking advice for their symptoms for over 6 months. When the Guts UK roadshow comes to town, we empower people
to seek help.
Fund life-changing & life-saving research – Guts UK is the only UK charity funding research into the digestive system from top to tail. It's time the UK got to grips with guts!